Posted on Oct 19th, 2015
Everest Heron Tower Challenge 2015
Sunday 25th October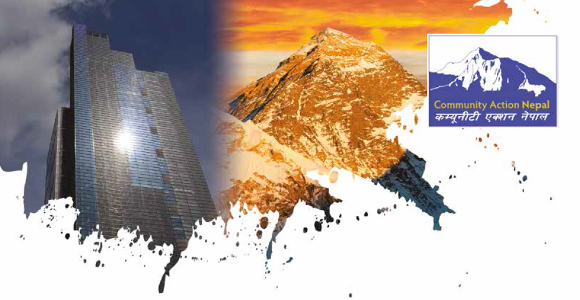 On Sunday 25 October, individuals and teams will climb the Heron Tower in a race against time set by Everest Summiteer and world record holder, Neil Laughton. All entry fees go to Community Action Nepalwith funds being matched by St. James's Place Foundation.
The Heron Tower is London's tallest building which stands at an impressive 755ft tall! There are 37 floors to conquer, with teams using the panoramic glass staircase to scale this iconic building in London's skyline. On reaching the summit, climbers will enjoy presentations, refreshments and breathtaking views, followed by live music and a drink from the bar in Sushi Samba.
Location: Heron Tower, 110 Bishopsgate, EC2
Timing: Registration 3pm / challenge 3.30pm
Dress for climb: suitable climbing gear
Dress for Sushi Samba: smart casual
£25 per climber OR £100 per team of up to 5 includes:
Climbing with Everest Summiteer and world record holder Neil Laughton
Opportunity to scale 600ft Heron Tower (tallest in the city) for charity
Beer or glass of wine after the challenge in Sushi Samba
Opportunity to network with other teams during and after the challenge
Water or juice during the climb for you and your team
Insurance / Health and Safety team
Fully managed event for you and your clients to enjoy
Medals for climbers with top three winning teams
Live band playing from 6pm.
RSVP TO BOOK YOUR PLACE!
St. James's Place Foundation – sjpfoundation.co.uk
Go Back